George Brown electrician courses!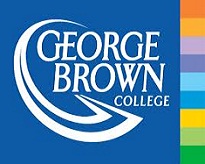 Did you know that Marvin Rosenberg's Electrical Manuals are used at George Brown College in Toronto, Ontario?
For
Tuition Tax Receipts
CRA Form T2202A
click here
Canadian Electrical Exams
Unions
Unions such as IBEW Local 353 and employers such as Toronto Hydro reimburse for courses check with your office for reimbursement policy.